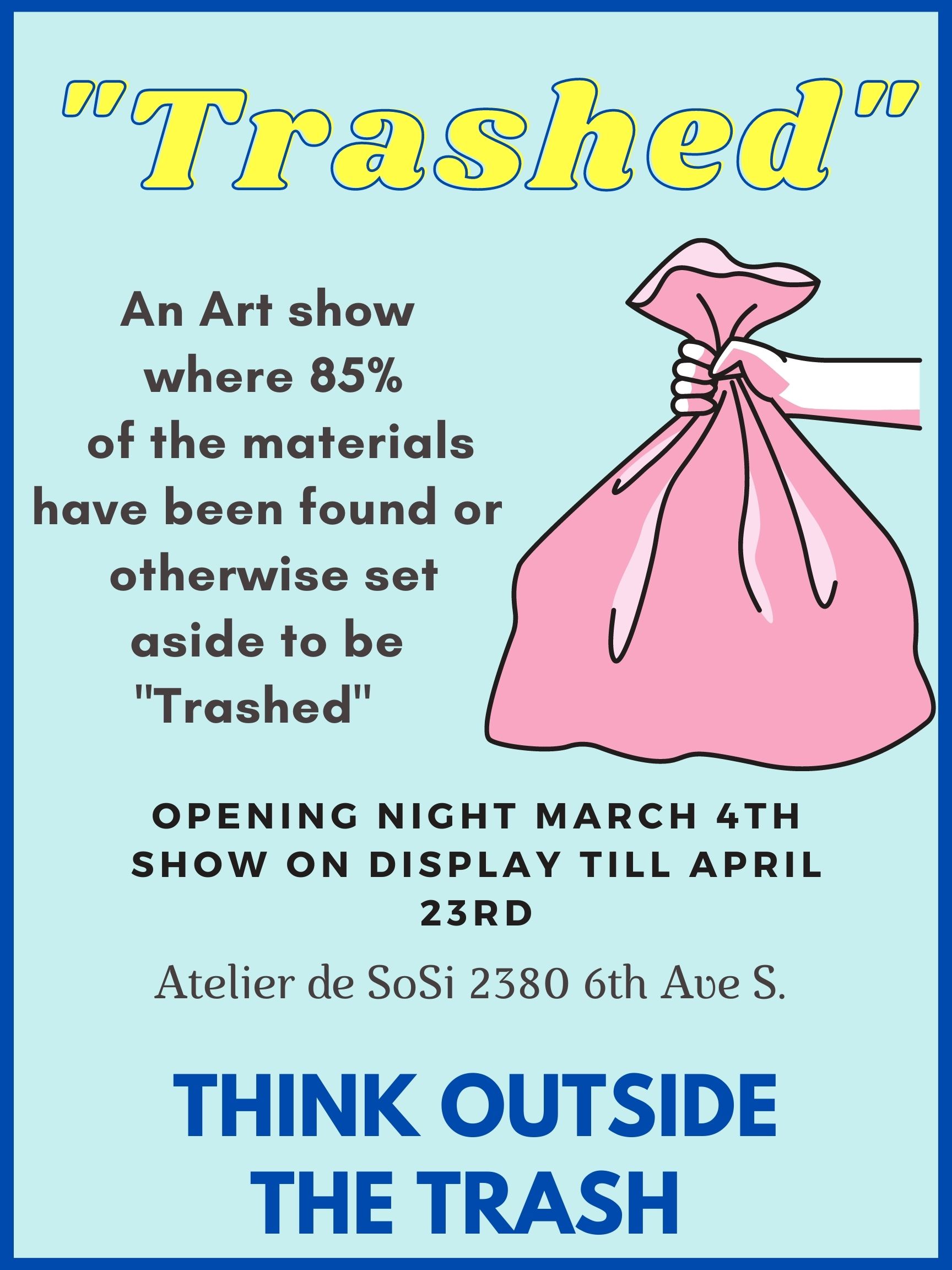 "Trashed "—an art show where 85% of the materials have been found or otherwise set aside to be "Trashed". This seven-week show focused on "Turning Trash into Treasure" is meant to shed some light on what we so easily toss aside to be sent to our landfills and waterways.
Artists have a unique way of looking at objects through a different lens. These artists have taken "trash" and transformed it into imaginative pieces of unique artwork. The show includes sculptural, functional and beautiful objects, this will be a rare chance to snag one of a kind pieces for the local art lover.
"Trashed" will encompass different events during the show's run, including a "Trashed" Comedy show, on March 25th.
Visual artists and comedians will come together to present an experience of laughter and good times. This collaboration only highlights and cultivates the growth of a dynamic arts community here in St Petersburg.
Hosted by Lauren Dufault, she brings a group of the area's favorite comedians: Shellie Harris, Brad Gilmore and the headliner John J Murray.
"Trashed" will finish out with an Earth Day Celebration on April 22nd.
Let us know you're coming to the opening. RSVP Here