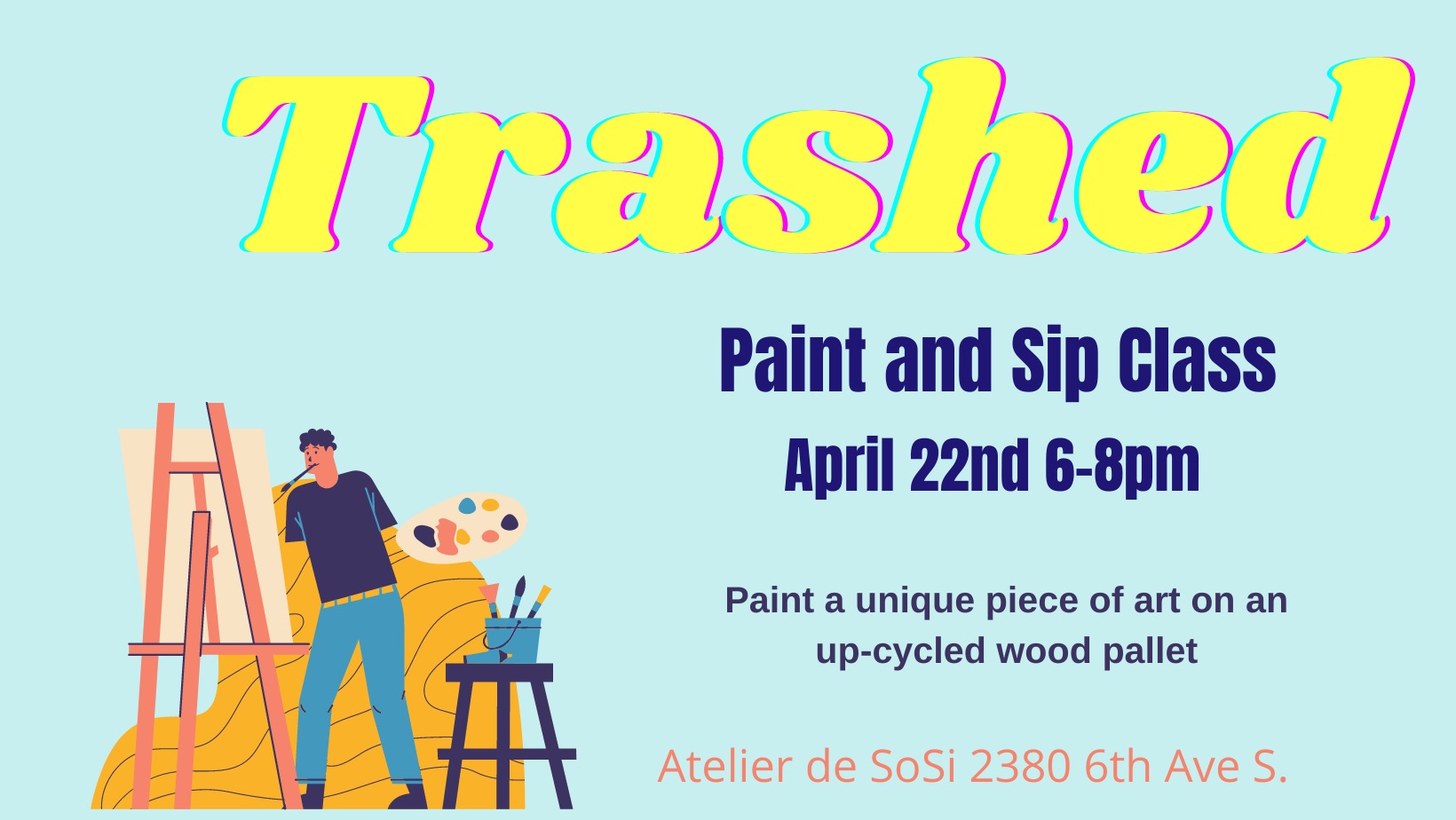 Join us for a fun filled evening of painting with your pals. We'll provide the laid-back ambiance, painting supplies, and step-by-step instructions. You just bring your creative vibes and positive energy.
This class is geared towards any level of artist, this is a no stress, fun experience, class. For this class you will be creating your master piece on a wooden canvas made from upcycled pallets, keeping with theme of our current show
"Trashed". We're excited to have the fabulous Ally Cat studios leading this fun experience. Tickets are $50
Tickets must be purchased ahead of time.