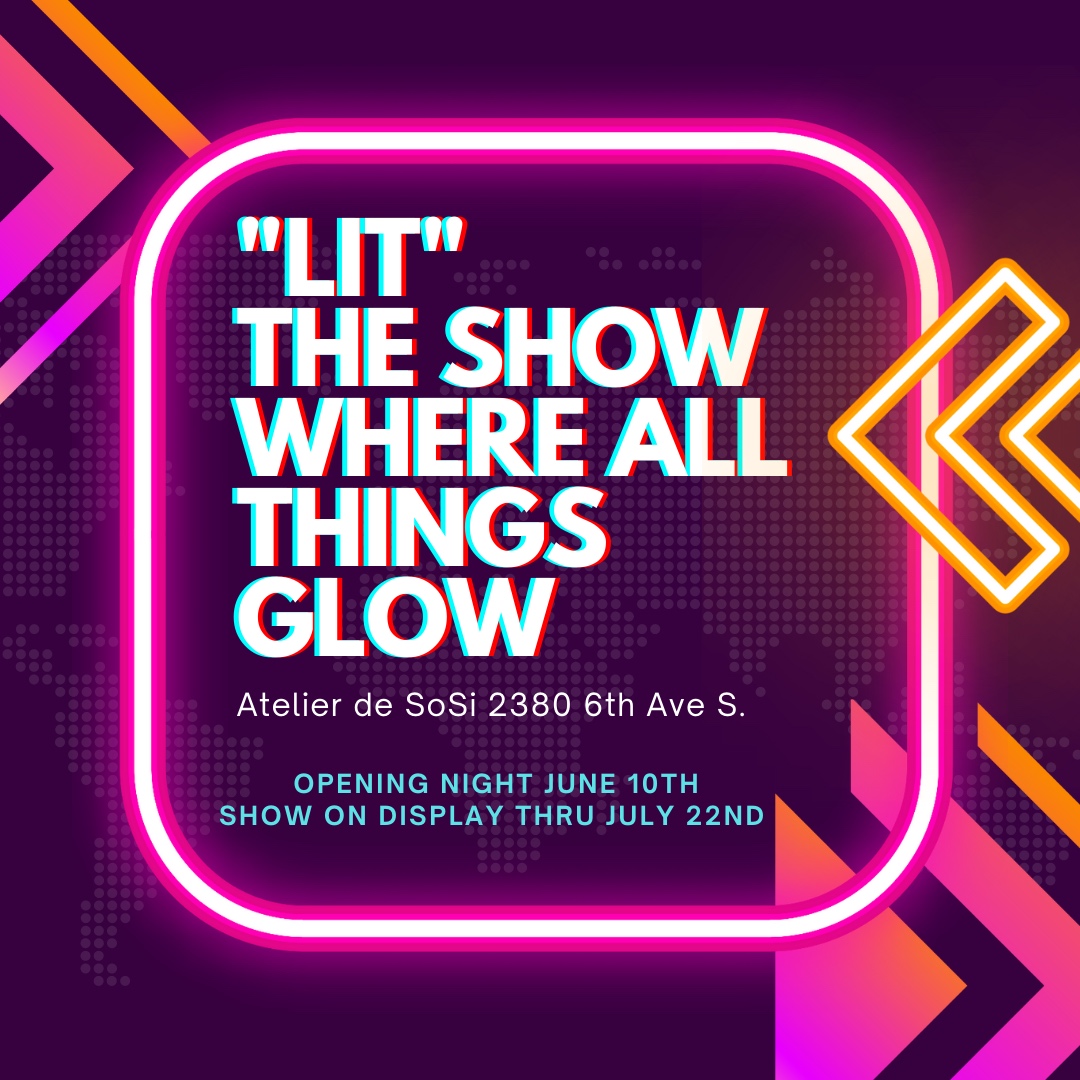 Atelier de SoSi announces the opening of their newest art show "LIT"
Exhibition Dates: June 10th – July 22nd Opening night: June 10th 7 – 10pm
Gallery hours Tues – Wed – Thur 1 – 5pm
"LIT"—The show where all things glow! This six-week show all about illumination will be one not to miss. The Gallery will be "LIT" immersing the viewer into a glowing ambiance and colorful experience. Artists have created works in neon, plasma, glow paints, lighting and other illuminating materials for this unique show.
Atelier de SoSi is excited that this vibrant show will be on exhibit during "Pride" month in St. Petersburg. Artists have been encouraged to use Pride as inspiration for this "LIT" show.
"Every color, every hue, is represented by me and you."
Atelier de SoSi is excited to partner again with Lauren Dufault to bring you another hysterical comedy show on June 18th. This show will be inspired by "St. Pete Pride" and our current "LIT" show. A portion of the proceeds from this show will go to a local non profit focusing on supporting the LGBTQIA+ community.
Notable Dates
Opening June 10th 7 – 10pm Art Walk June 11th 6 – 9pm Comedy Show June 18th 8 – 10pm Art Walk July 9th 6 – 9pm