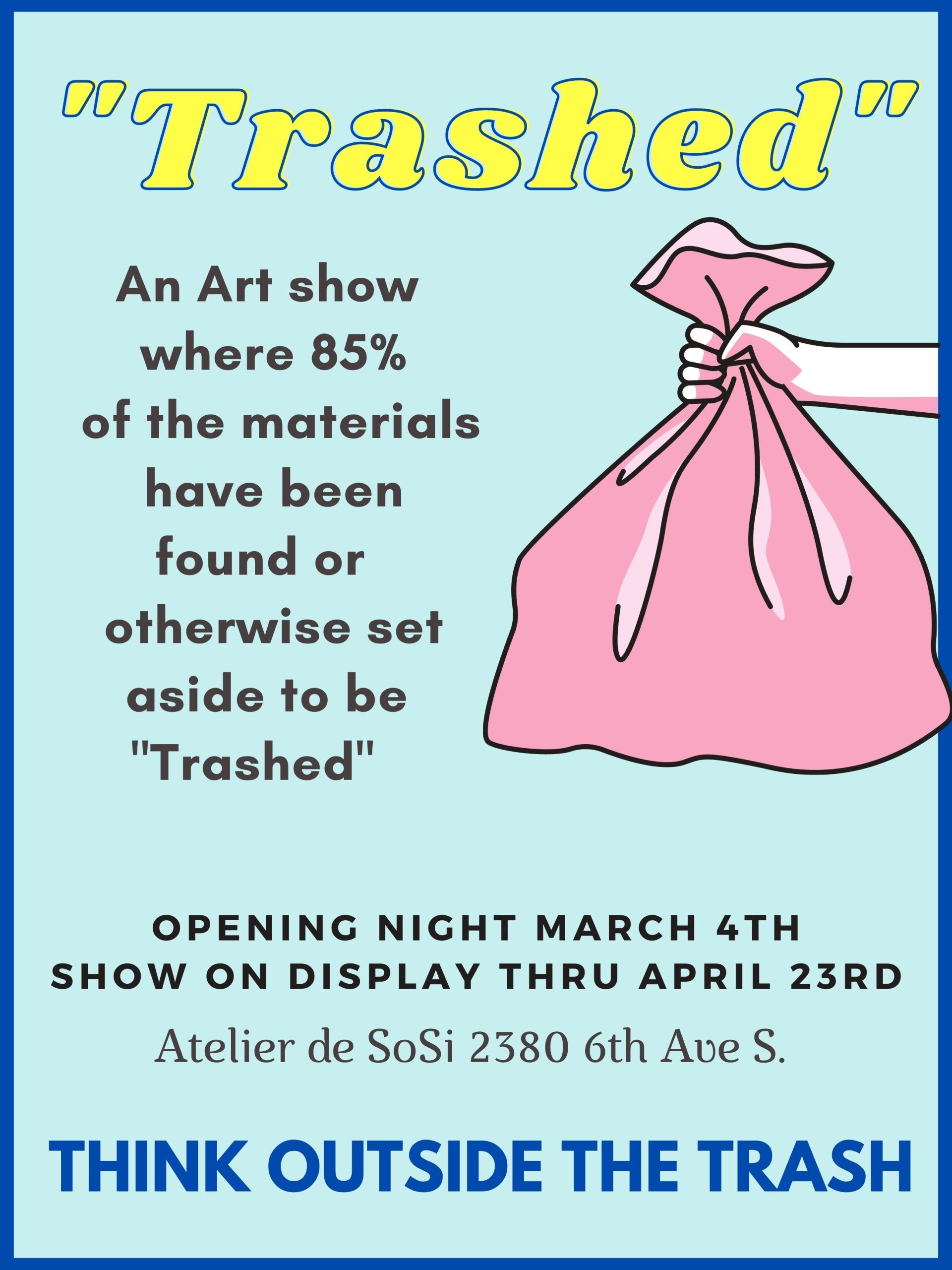 This is the Scavenger's Art Show.
Atelier de SoSi is seeking artwork submissions for our March/April 2022 show titled "Trashed".
This show is open to any work with any theme as long as 85% of the materials have been found in alley ways or otherwise set outside to be "trashed".
We want to bring light to what we so easily throw away and send to the land fills. Artists have a unique way of looking at objects through a different lens. We want to see the "trash" repurposed into a creative imaginative piece of artwork. Turning "Trash into Treasure".
This show also will be up during Earth Day.
"Earth Day is celebrated on April 22 every year. The day aims to raise awareness among masses about climate change and global warming. The day inspires to act towards the protection of the environment and focus on the need for conservation. Earth Day is recognized as the largest civic event in the world"
Submission Form